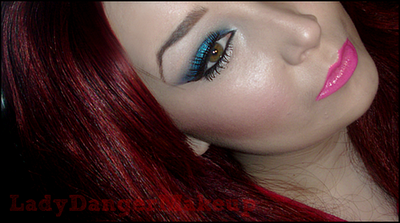 (click the image for a closer look)

The Urban Decay Book Of Shadows Vol II was something I was severely lusting after around Christmas, and I luckily received it as a gift. The colours in it are wonderful. However, like all my Urban Decay pallets I seem to have neglected the more vibrant colours in favor for the more neutral and 'safe colours' (smokey eye favourites:Perversion, Gunmetal. More neutral browns/beige: Sellout, Twice Baked, YDK and Midnight Cowboy Rides Again). Whereas I avoid the purples, blues, greens and pinks!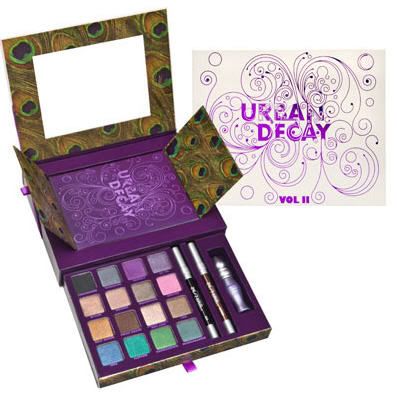 I've been ill this week and was going out today so I thought I'd brighten things up today. When going all out on the eyes a neutral lip is usually the go-to solution, but I thought I'd whip out my Barry M lip paint in 62- retina-searing pink that's borderline neon.
Products Used
Eyes:
Urban Decay Primer Potion
NYX Jumbo Eye Pencil - Black bean
Urban Decay Shadow - Jinx (lid + slightly in the crease)
Urban Decay Shadow - Sellout (blend out the crease)
Rimmel Shadow - Matte White (highlight)

Urban Decay 24/7 liner - Zero

Rimmel Sexy Curves Mascara

eBay false lashes

Lips:

Barry M Lip Paint - 62 - Vibrant Pink

Barry M lipgloss wand - 5 - Bubblegum Pink
Face:

Rimmel Recover Concealer
Maxfactor Second Skin Foundation
No 7 @ Boots Bronzer
No 7 @ Boots blush - (from an older palette, baby pink colour)
I love how Jinx (vibrant deep blue) came out over the base of NYX jumbo pencil in black bean - it really gave the colour some depth, creating more of a smokey look and really bringing out the metallic effect the shadow has.

Thanks for reading!

-Lady Danger xx