Hi Everyone,
Sorry about the lack of updates, this week has been a nightmare in the internet department. We've had to ring our provider 3 times over the past few days to try and fix the problem. It was only staying connected for a few minutes, if it connected at all so I've had a few days without any internet access at all. Irritating!
I should have some new looks posted before the end of the week though.
I don't think I'm going to be purchasing the Urban Decay Alice In Wonderland Book of Shadows. I checked it out in Debenhams and I already have most of the colours/ dupes for them. I might have a look again and see if I change my mind before they sell out. But more than likely I'll go on a major MAC lipstick haul as there's quite a few I've been saving up for.
I went to see the film on Tuesday (Alice In Wonderland) and I LOVED it. As with anything Tim Burton produces/writes/directs :)
Anyway, on to the questions! I've seen this on loads of blogs and wanted to give it a go myself.
1. What can't you leave the house without?
It really depends on where I'm going... but usually my phone, the lipstick I'm wearing, purse and house key.
2. Favourite make-up brand?
MAC for lipsticks, but Urban Decay for eyeshadows.
3.
Favourite flower?
Orchids! Never lillies, I'm dreadfully allergic to them.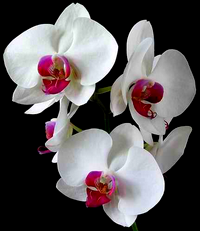 4. Favourite clothing store?
Miss Selfridge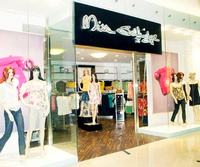 I wish we had Forever 21 here.
5. Favourite perfume?
Hugo Boss Orange. Though I'm trying to use up my Vera Wang - Princess, it's not very 'me' but I don't want it to go to waste as it was a Christmas present.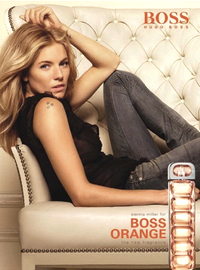 6.
Heels or flats?
Daywear, flats. Going out - heels, always.
7. Did you make good grades?
Generally Bs.
8. Favourite colours?
Pink.
9. Do you drink energy drinks?
The classiest fact ever to grace my blog:
Red Bull - but ONLY if I'm drinking a Jager Bomb. Me and my friends always end up with one whenever we go out.
Very classy, I know ;)
10. Do you drink juice?
Every day! Either fresh orange, fresh pineapple or apple cordial.
11. Do you like swimming?
Yes, but I don't do it very often.
12. Do you eat fries with a fork?
Haha yes, I'm really weird I'll eat pizza with a knife and fork too.
13. Favourite moisturiser?
Nivea sensetive body lotion and Clean & Clear dual action moisturiser.
14. Do you want to get married?
I aim to be a crazy cat lady ;)
15. Do you get mad easily?
Nope.
16. Are you into ghost hunting?
No! Anything like that scares me haha.
17. Any phobias?
Ok... I'm scared of most insects, especially those that fly - yes, even butterflies.
I used to be terribly scared of dogs but I'm getting better with that.
18. Do you bite your nails?
Never! I don't think I could.
19. Have you ever had a near death experience?
Nope.
20. Do you drink coffee?
No, strictly a green tea girl. I hate regular british tea with milk, yuk D;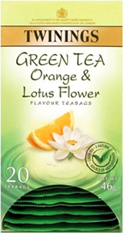 Twinings Orange + Lotus flower flavour is my favourite, though I also drink plain old regular grean tea. Their citrus flavour one is good too.
xxx