My nails are finally starting to grow out without breaking so I thought it was about time to do a manicure. However, I didn't have any white polish - the alternative? Holographic glitter of course.
This probably won't be to everyone's taste but I think it's really fun, and of course very sparkly.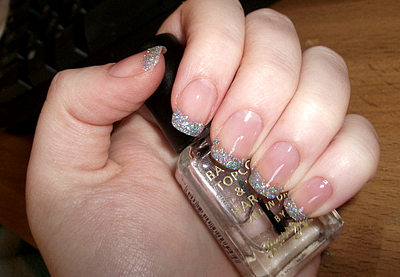 Products used - Stargazer holographic silver glitter, Barry M 3 in 1 nail paint (base coat, topcoat, nail hardener): I really like how glossy this looks when it's dried.
Naturally, the camera doesn't really pick up just HOW sparkly this is in real life.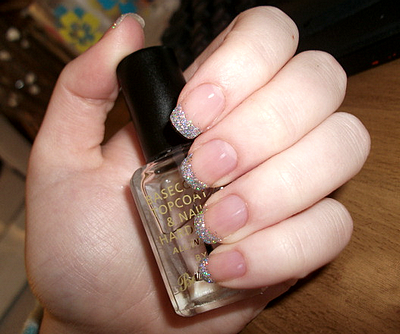 -LadyDanger
xxx