I picked this up today on a whim and I'm sorry I hadn't tried it before!
The formulation is lovely, you can get away with 1 thick coat, but I opted for 2 thinner coats.
Base coat and topcoat as always is Barry M 3 in 1 Nail Paint.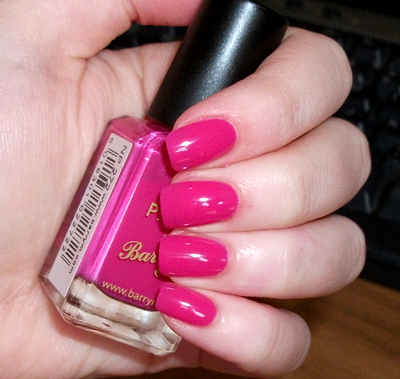 (click to enlarge)
It's a really nice summery colour, it looks lovely on pale skin but I can imagine it looking gorgeous on darker skin tones too :)
My nails have grown out a fair bit too without breaking which I'm happy about- I really need to invest in a good strengthener though. As much as I love my Barry M, they do still occasionally break. Any recommendations are welcome!
This is a bit of a sneak peak before my full review, but it almost perfectly matches the Topshop Cream Blush in 'Pinch'! I also purchased 'Neon Rose' which was my favourite, but some silly person had put a different darker blush in the box and I didn't realise until I'd got home :(
I'll be returning it and have the full review up when I get the right blush soon - but I can tell you these are my favourite products from the new range.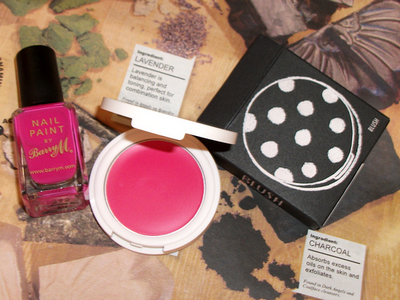 -LadyDanger

xxx